Old San Juan, Puerto Rico Sea Glass
by Rebecca Schauffele
(United States, Puerto Rico)
Fuerte De San Cristobal with the City...
Buy From Art.com
~ submitted by

Rebecca Schauffele

in United States, Puerto Rico

Old San Juan, Puerto Rico
- Beach accessed by steps across from capital building, along fort wall (Playa Ocho).
This beach was amazing, we found pieces of all sizes and colors, even a marble!

Puerto Rico - Sea glass

Sea glass from Old San Juan (click pics to zoom)
We have never found such an abundance of glass on a single stretch of beach.
How would you rate this beach for sea glass?:
Excellent (16+ jewelry grade pcs. found per hour) *see note below
~ submitted by

Rebecca Schauffele

~ comments by

OdysseySeaGlass.com
Wow! Thanks for submitting this report on the sea glass in San Juan, Rebecca.
We had heard of sea glass in San Juan but not a first-person report.
It's logical with the city built on the bluffs that a lot of sea glass would end up on the shoreline, especially with a fort there.

Not only that, but the age of the city, established in the 1500s, a lot of old glass possible.

Here's some additional information on the area:
It's interesting that the island is called Puerto Rico, which means "Rich Port" in English.
Well, apparently the name of the town and the port was originally "Rich Port," which is logical, and the name of the island was San Juan (Saint John), which fits right in with the names of many other Caribbean islands named after saints...Saint Kitts, St. Maarten, Saint Lucia, etc.
At some point in history, somebody along the line, probably a mapmaker back in the old country, got the names switched, and the port town became San Juan, and the island became "Rich Port," Puerto Rico.
However it happened, the town is certainly rich in sea glass as
well as in many other tropical and historical delights.
During the Spanish colonial times most of the town's inhabitants lived in what is now known as Old San Juan.
This area is located on the western half of a small island called the Isleta de San Juan, which is connected to the mainland by two bridges and a causeway.

Following World War II
, San Juan became a travel destination for vacationers, paving the way to the huge tourist industry in the Caribbean that has sprung up during the intervening years.
It boasts many hotels and restaurants catering to all tastes.

The climate is perfect for hunting sea glass: San Juan's climate is classified as tropical marine.
San Juan enjoys an average temperature of 82 °F (28 °C) during the year, although 90 °F (32 °C) or higher temperatures are often felt during the summer, especially if the winds come from the south.

In the winter, temperatures can drop to the 60s, though the average winter low is 71 °F (22 °C).

If you get a chance, check out the sea glass in Old Town, San Juan for yourself!

We certainly will!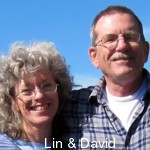 David and Lin @ OdysseySeaGlass
If this information has been interesting, entertaining, and/or helpful, please remember to
click the "Like"
or other buttons at the top of this page to share this with your friends.
And by all means add your comments below.

Thanks!
*NOTE

We appreciate this report

- and all reports we receive. However, when evaluating a report, use good judgment.



Note:
Although rated excellent, the photos only show a few pieces of jewelry-grade sea glass (see How to Grade Sea Glass).
As always, we remind folks that sea glass beach reports are not confirmed by Lin or me at Odyssey Sea Glass unless otherwise stated.

Click here to see all our pages on Puerto Rico glass...