Sea Gems - August 2011 Sea Glass Photo Contest
by Jan McSween
(Halifax, Nova Scotia, Canada)
~ by Jan McSween - Halifax, Nova Scotia, Canada

I took this photo in my living room in front of my large picture window.


The glass was collected at Lawrencetown Beach near Halifax, Nova Scotia, Canada.

I don't remember the day but it was a lovely, sunny morning and I was off on a walk with my husband.

I believe that I found all of these little gems amongst the pebbles at the high tide line.

I really wanted to create a soft looking image focusing on the lovely soft colors of the glass which we all love.

I actually used my iPhone with a macro lens attachment.

~ by Jan McSween
-
Halifax, Nova Scotia, Canada


Map of Halifax, Nova Scotia, Canada area:
View Larger Map
More Info on Halifax, Nova Scotia:
With about 250 miles (400 kilometers) of heavily-indented coastline, Halifax offers great opportunities to sea glass hunters.

Facing the open ocean, Halifax gets waves coming from the east northeast, east, south, and southwest, so there is plenty of action on the exposed portions of its coastline.

Of course, in its many bays and inlets, some of the beaches and harbors are protected from wave action, but there is a lot of area where the wave action can work on glass shards and produce very tumbled sea glass.

Following earlier settlements, the city of Halifax was founded in 1749 in what previously was Amerindian territory. The introduction of glass into the area through shipping and commerce would have begun at least by that time.

As a center of coastal and international trade in the area, Halifax offers a lot of possibilities and is becoming more and more popular as an area for searching for those beach gems and treasures made of naturally polished, frosted and tumbled sea glass that we all love.


~ Added by David Schneider (chief assistant trash bin supervisor for OdysseySeaGlass)
Check out these hotels in the Halifax beach areas: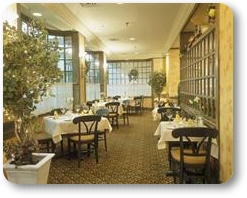 Rated highly and fairly close to the coast, the Delta Barrington Halifax is located at 1875 Barrington Street.

---