Sea Glass Beach Kauai, Hawaii
by Jeannie Adkins
(Sunriver, Oregon USA)
~ favorite beach report submitted by Jeannie Adkins, in Sunriver, Oregon USA

On the island of Kauai there is a place called Port Allen where there is a beach called glass beach..

But I don't go to that beach - but about 500 feet south of glass beach there are these cliffs that got washed away, like from the hurricane in 1991.

Up above on the cliffs was an old dump so you can only imagine what awaits down below in the tidepools and on the beach.

The sea glass there is awesome.

~ favorite beach report submitted by Jeannie Adkins, in Sunriver, Oregon USA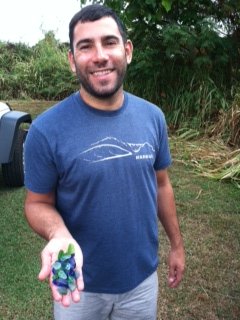 As you see here, there are some good-sized pieces left at Kauai's Glass Beach
See: David's Finds, Glass Beach Kauai
---

Map and Directions: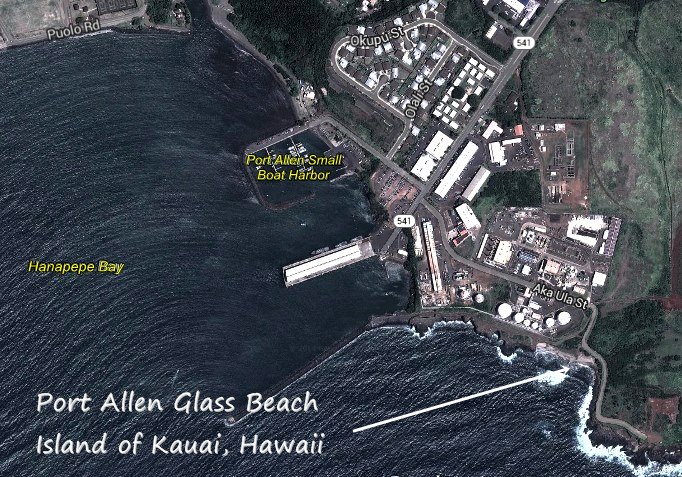 Take Hwy 541 into Port Allen, turn left on Aka Ula St.

Here's what it will look like when you get there:



Added notes:
As Jeannie indicates above and as seen in this photo,, the better-known area of sea glass beach in Port Allen has been pretty well picked over: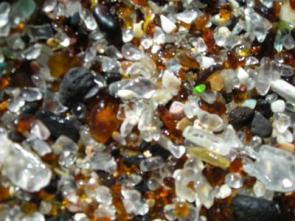 In this
photo by Valerie of Port Allen Glass Beach
, the sand - on closer look - is glass!
Jeannie hits the nail on the head
when she talks about old dumps at the top of a cliff and the excellent results (if not now, then in a few years) as the cliff falls onto the shoreline, replenishing the sea glass supply.
See more about how this works at the following page:
Where to Find Sea Glass


Three important factors you must know to really get started on finding the best sea glass beach near you.