Seaglass tells a story
by art
(holmdel,nj)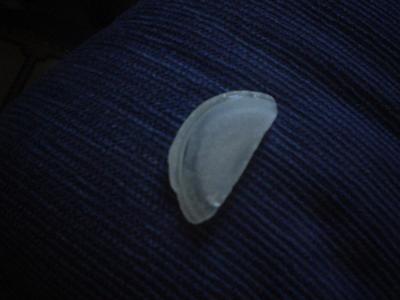 Bottle Bottom sea glass
~ submitted by art, holmdel,nj

Some seaglass leaves us wondering, "What type of bottle or jar did this come from?"

Others tell us in their own words!

by art



Added Notes:
If you are an avid collector of sea glass, you have come across pieces of glass with letters or numbers on them, just as Art has.
Many times, letters can identify where the bottle came from and, occasionally, how old the bottle is. Numbers are much harder to identify, but still possible is some cases.
Some words or letters, like those from "Coca-Cola" are instantly identified. Others may be harder.

A good place to start is to do a Google search, including the word "bottle" and then the letters you have found.

There are also some very good books to help identify glass bottles. These will include the logos or other markings you might have found on a sea glass shard.
~

David

from OdysseySeaGlass

For more information on bottle identification, see these recommended books:
Collectors Encyclopedia Of Milk Glass Identification/Values
Bottles & jars, bowls, candlesticks, kitchenware, lamps, plates, shakers, toothpick holders, trays, vases, and more. "I have been buying odd pieces of milk glass and was looking for some kind of reference book so that I would know what I was looking at and looking for. WOW! This book gave me exactly what I was looking for."

~ Rebecca M. Makas