September 10, 2017 Lake Michigan, Northern Michigan
by Frank Krajenka
(Houghton Lake Michigan)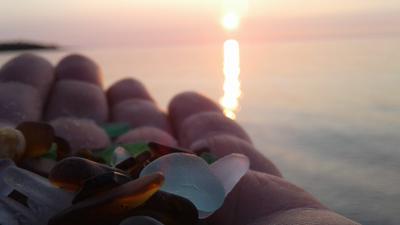 After a long week and working the entire weekend, my wife and I thought a nice evening watching the sunset while picking beach glass would be a great way to relax.

Well the sunset was beautiful, the beach glass was there, and we definitely relaxed. Mission accomplished.


Highly Recommended Jewelry Making Classes
Best Seller
4.6 (260 ratings)
1,788 students enrolled

Includes 6 free intro videos very descriptive.

5.0 (47 ratings)
405 students enrolled

Includes 7 free intro videos, detailed close-ups