Tourmaline Beach, San Diego, CA
by Craig N.
(San Diego, CA USA)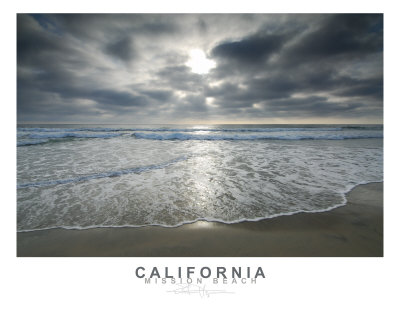 Mission Beach Smooth Surf
Eric Protzman

By: Craig N. - San Diego, CA USA
Tourmaline Beach
,
Pacific Beach
, and
Mission Beach
, all part of San Diego, CA, are all one continuous stretch.
I walk and run here regularly.
Sea glass finds are Poor to Fair (on a good day).
Most glass that I have found here wasn't ripe, and the few pieces of true sea glass were brown, green, and, less commonly, clear.
If you are hunting sea glass in the San Diego region, I recommend
La Jolla's Shell Beach
near San Diego (not the Shell Beach near Pismo Beach, N. Cal), which has been reviewed on this site.
--- Poor - 0 piece of jewelry grade sea glass found per hour.
--- Fair- 1 to 4 pieces of jewelry grade sea glass found per hour.
---
See these additional sea glass reports on beaches in Southern California:


Ocean Beach Park, San Diego, California
Jun 27, 2011 ... photo courtesy of Matt Mechtley Rated Poor: I was there for two hours and only found two pieces, both of which were barely frosted over and ...



Imperial Beach Ca Sea Glass
imperial beach pier San Diego CA Buy From Art.com Imperial Beach Ca Sea Glass Found around 10 pieces of green in a 30 min walk!!!
Frommer's San Diego 2012 (Frommer's Complete Guides)
"This read is a must if you visit San Diego for 2 or more days... a wonderful resource of information, specially if you are planning ahead a visit to San Diego. With everything up to date when I visited "America's Finest City" in 2/2012 I really enjoyed SD."

By Jorge Altamirano