April 4, 2019 Yorktown, Virginia.
by Amber Thompson
(Yorktown, Virginia, USA)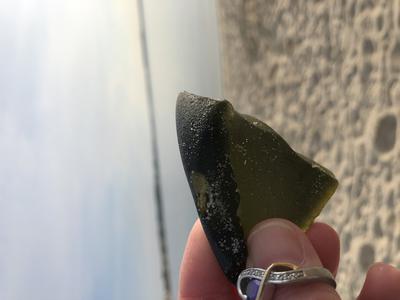 Super excited about this find! I never search for glass at Yorktown Beach because there really isn't a lot of tumble and they bring in sand but today I decided to just take a look while I watched the sun rise.


Initially, I thought this was a rock but as the sun rose I realized it was a really thick green piece of a bottle. There are no marking but it is evident it is very old and considering
I found it right in front of Cornwallis' Cave I can only imagine what is was and where it came from. Any thoughts??