Black Clay Beach Object?
by Carol Judd
(Vernal, Utah)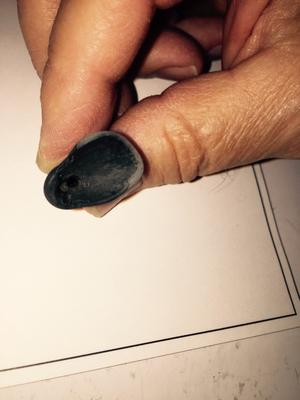 Wide end - Black Clay Beach Object?
Black and gray clay found object at Sandy Point Beach Maryland. April 14, 2016. Early morning.


1/4 across tip
1. 1/8 inch long
Wide area is about 7/8 inch
Has small very perfect hole in tip.
Tube runs from top area down tthru the tip and is very uniform in formation.
Photos shown with small light pointed at tip end to show the tube.
Seems to be a very fine grained good quality clay. Uniform.