What Does This Sea Glass Say?
by Debby Dernberger
(Pacifica, California)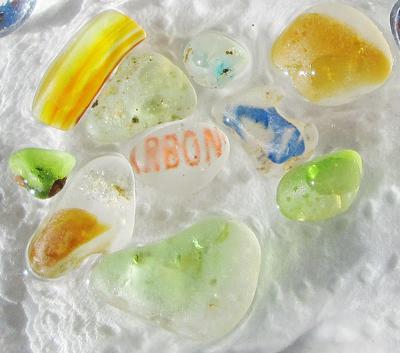 Red Lettering Sea Glass
~ question submitted by Debby Dernberger in Pacifica, California

Where was this photo taken?


Pacifica, CA

Date, time of day, and weather conditions?
11/01/13, afternoon, sunny

What were your feelings or impressions when taking this photo?
I can't believe there are words on the inside of this piece of sea glass!

What kind of camera and/or lens did you use?
Canon Powershot 16.

What tips or suggestions do you have for other photographers?
Get a good close up so we can see the piece.


~ question submitted by

Debby Dernberger
Scroll down to see comments....

Can you answer the following sea glass identification questions?
Sea Glass Posters by David and Lin at OdysseySeaGlass.com