10/2/1013 Glass Beach Port Townsend
by Adelita Jorquera
(United States)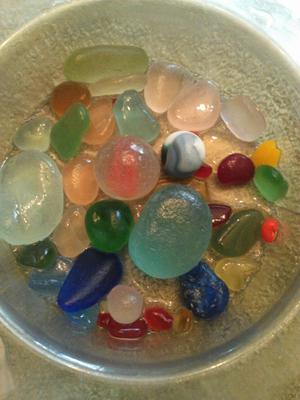 Large Shooter marble and another smaller marble
~ sea glass catch submitted by Adelita Jorquera, Port Townsend, WA

On October 2, 2013 these were my finds.


Large aquamarine
Reds, pinks, oranges,
Large Shooter marble and another smaller marble with blue, light green, and teal colors on it.
It was an amazing day

I love living in Port Townsend Washington.
~ sea glass catch submitted by

Adelita Jorquera

See Also:


Port Townsend
Find the best deal on hotels, dining, and more. Compare prices, and read what other travelers have to say at TripAdvisor

Join in and write your own page! It's easy to do. How? Simply click here to return to Photos Catch of the Day.
---