Baja Mexico - Cabo San Lucas Sea Glass
by Beck
(Salt Lake City, Utah, USA)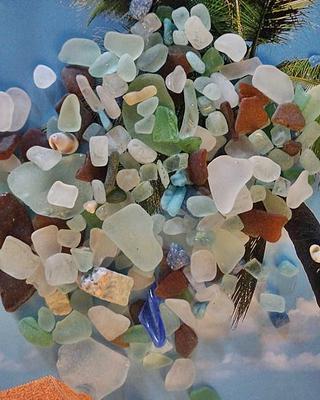 Seaglass of Cabo San Lucas
Update January 9, 2017
from Matt "Sharky" Schneider
Cabo has a lot of beaches, and this time of year it is sunny all day long, not a lot of rain!
photos from Matt on FB
April 10, 2010 - Original report
Hi - Just got back from Cabo San Lucas!
Found some good sea glass on Chileno Bay.
We didn't get a lot, but some good jewelry quality pieces. Weather was fantabulous!