Barcelona Harbor Beach, Westfield NY Beach Glass
by Jamie Whisenhunt
(Pittsburgh, Pennsylvania, USA)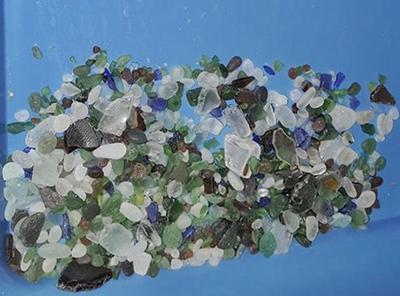 Barcelona Harbor, Westfield, New York
Home > Sea Glass Reports USA > Great Lakes > You are Here

~ beach glass report by Jamie Whisenhunt

July 2017 - Lake Erie
I saw a post last week asking about Lake Erie. This was what I collected from the lake this weekend.
Pottery, aluminium and many colors of glass!
Somewhere in this glass pile I have a small red and some deep turquoise!
Originally posted to
Odyssey Sea Glass Facebook
Now on Amazon.com - Buy!