Can you identify this strange fish?
by David and Lin Schneider
(Los Organos, Peru)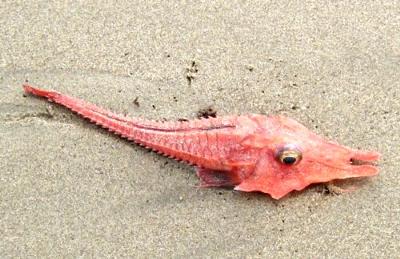 Strange fish on Peru beach
We walked on the beach for a couple of hours today but not much beach glass showing.


However, we came across this strange orange/pinkish fish on the beach and wonder what it is?