Chania Beach Glass, Crete, Greece
by Jennifer T.
(Seattle, WA USA)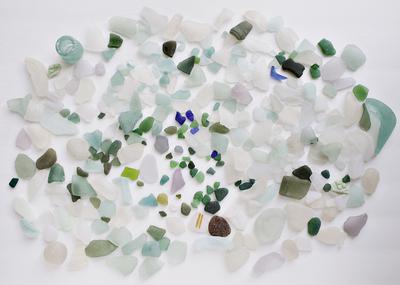 Favorites from Chania
Chania Beach Click or tap here for large photo...



Chania, Crete, Greece 3/27/16
I would rate this beach as "Good" for the amount of jewelry grade glass found. We thought it was excellent for the wonderful variety of glass, pottery, and ceramics that we found. Lots of unusual colors, big chunky old glass, and lots of perfectly smooth, frosted pieces.
The beach that runs along the bay is small in length, and very rocky in the places we were most successful.
My best find of the day was a beautiful bottle stopper in mint condition. I also found a nice, albeit small, smoky blue piece, a few pieces of jadeite, and some very nice aquas.
---
See map of Chania on Crete, Greece