Corona Del Mar Sea Glass
by Logic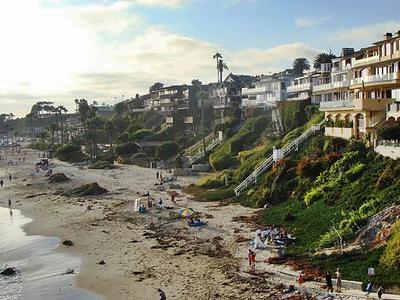 Corona del Mar for sea glass
~ submitted by Logic in Southern California

Beach - Little Corona Del Mar, California
March 2009
My name is Logic the California Weather Authority and as a child I clearly LOL remember sea glass.
I was not aware until reading your web site that this glass is not bottles that were thrown into the sea years earlier.

Ok, here's the largest location of sea glass along the Southern California coastline that Logic found years ago.
In Little Corona Del Mar, California you enter the beach head north along the rocks and tide pools like you are heading towards Corona Del Mar State Beach.

You come across mountains of this glass in blue, clear yellow and green. There must be tons of this sea glass there for anyone to pick up and make a necklace a bracelet though it is more then likely illegal to be caught these days taking any sizeable quantity (sic).

~ submitted by

Logic

in Southern California
---