Does anyone know what this came from or the time period?
by Lisa Brauer
(Chagrin Falls, OH Geauga County)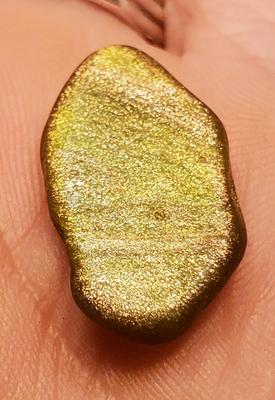 I found 2 pieces a week apart on the shores of lake Erie. They are very dazzling in person and feel like you have found a treasure. A lady at the beach said it was "carnival glass from the early 1900's. Would anyone else like to take a stab at it. It is difficult to take pictures of because it changes depending on lighting.