Ediz Hook WA
by Aaron
(Seattle)
~ sea glass catch of the day submitted by Aaron from Seattle, Washington


Beautiful day in Port Angles, Washington on the Olympic Peninsula.

My kids loved the south side of the hook with the crabs and craft quality glass in abundance.

My wife and I loved the rocky North side with these pieces.


~ sea glass catch of the day submitted by

Aaron

from Seattle, Washington
Driving Instructions to Ediz Hook:
Get on Highway 101 north on the Olympic Peninsula.
Stay on it into Port Angeles.
In Port Angeles do not make any turns. Do not follow the 101 signs once you are in Port Angeles.
Keep going straight.

Keep going straight.

Keep going straight.

You will now have gone through downtown Port Angeles, past the marina, and will be as far as you can go on Ediz Hook. There is a Coast Guard station at the tip, so you'll park just before that.
Now
- you're ready to walk either side and either direction.

Tide Chart for Ediz Hook, Washington
If this information has been interesting, entertaining, and/or helpful, please remember to click the "Like" or other buttons at the top of this page to share this with your friends.
And by all means add your comments below.

Thanks!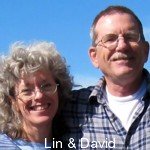 ***z-odyssey-C2-end-of-content-ads.shtml***
***z-odyssey-C2-end-of-content.shtml***
See our main page on Ediz Hook sea glass: