Flask bottom? Can anyone identify the word?
by Tasha Alison
(Largs, Scotland)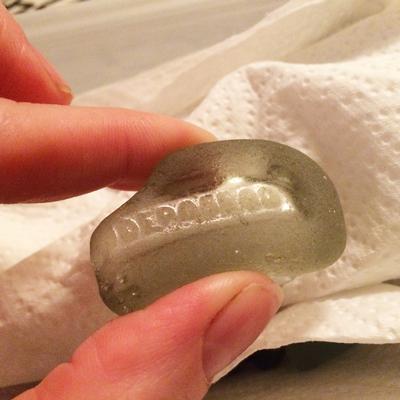 Found on the Largs Scotland beaches. Looks like the bottom of a flask maybe? Can anyone help identify?
Join in and write your own page! It's easy to do. How? Simply click here to return to Identify Your Sea Glass.
---