Found in River Glass!. Highlands Scotland
by Jacqui clark
(Inverness, Scotland )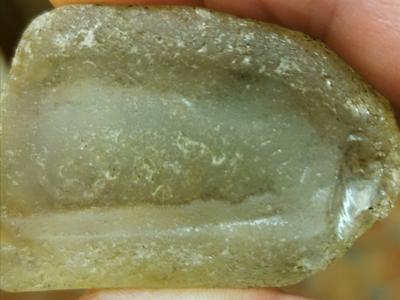 Hunting for Beryl on the river glass!..ironic I know but we have the river glass in Strathglass.


Found this very thick piece. It's hard to see but has makers mark I think and the number 6. There may have been more numbers but have worn away.
Also there is gold in river which you can often see in small amounts embedded in the granite and quartz which is everywhere. Looks like some of the tiny flakes have attached which makes it even prettier.
Also a lot of cut or carve marks can be seen.
It's such a thick piece I'm bamboozled to what it came from.