Hi. My daughter found this smalk bottle while looking for fossils on Charmouth Beach, Dorset UK. How can we tell how old it is?
by Russell Boxer
(London, UK)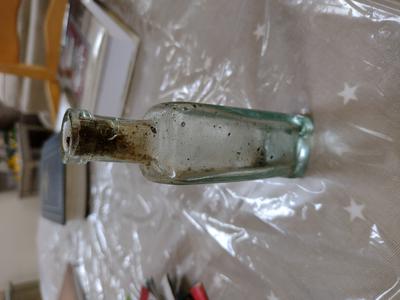 It's about 15cm tall. It's a rectangular shape with sides that are about 3-4cm across. Doesn't look machine made
Join in and write your own page! It's easy to do. How? Simply click here to return to Identify Your Sea Glass.
---