How old is this fully frosted, perfectly rounded Red piece? What did it belong to ?
by jessica
(Nova Scotia, Canada)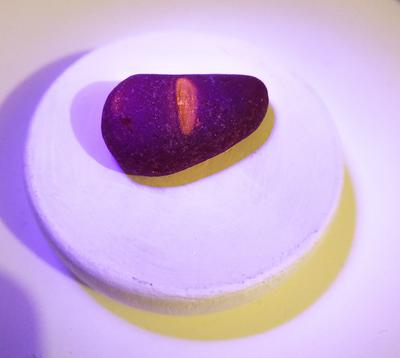 Under ultraviolet light
It's a well rounded, fully frosted red piece with some type of uranium dioxide within it - it illuminates 2 Orange lines going across (as seen on the photo) along with orange illumination inside and throughout the piece.
Join in and write your own page! It's easy to do. How? Simply click here to return to Identify Your Sea Glass.
---