I have recruited the whole family!
by Georgeann Loeber
(Geneva-on-the-Lake, ohio Breakwater Beach)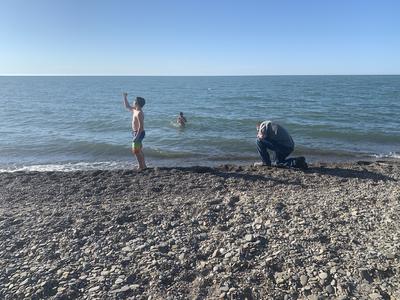 Breakwater beach, Geneva ohio


This is my husband and my grandsons looking for beach glass. My husband is addicted as I am also! He does find some amazing pieces of beach glass!
You can see my grandson holding a piece up to the sunlight.