Illinois Beach State Park
by E K & E, Update by Chris
(Illinois)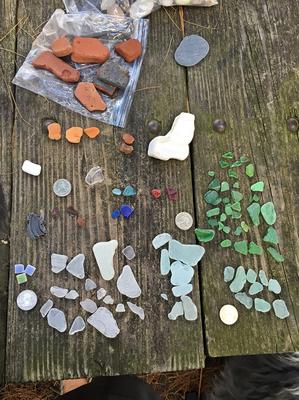 Illinois Beach State Park Beach Glass 1
Lots to be found here!

My wife & I walked the shoreline from the nuclear plant to Dead River. Probably about 4.5-5 hours.

We found 85 pieces of glass including 2 red, 2 cobalt, a bunch of green & clear and 3 small mosaic tiles. Not a lot of brown.

We also found a chunk of porcelain and lots of terra cotta. Our personal best one day haul.

~ update on Illinois Beach State Park provided by Chris


---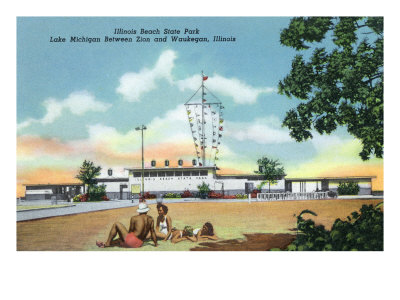 Illinois, Illinois Beach State Park S...
Original was the following:
Illinois Beach State Park, Illinois, USA by Zion, Illinois On a beautiful day and very calm lake conditions (Lake Michigan was like glass) we found very little.
Spent about 30 minutes, and between the two of us we found 5 very small pieces (half the size of a dime).
If you're looking for jewelry grade this beach doesn't seem to have that size.
Rate the beach: Poor


Illinois




Sea Glass United States - Illinois
Illinois - Evanston, Clark St beach, Lee St beach and the South Blvd Beach (click ... Tower Road Beach, Winnetka, Illinois (Lake Michigan)- Rated: Good (6-15 ...