Lagunillas Beach, Paracas, Peru.
by Christopher Michel
(La Paz, Bolivia)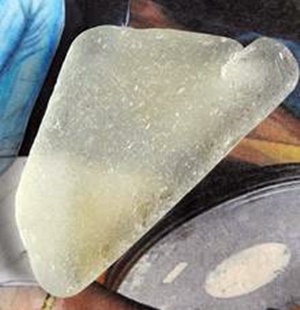 From beach in Lagunillas, Peru
I took a trip to Paracas, Peru in July 2017 and this piece of sea glass immediately caught my attention when I saw it lying in the shore.


I also saw some pieces of discarded broken glass being thrown to the sea by the same spot, hoping they form more sea glass soon.