My Grief Therapy
by Lori Spellman
(Ventura CA USA)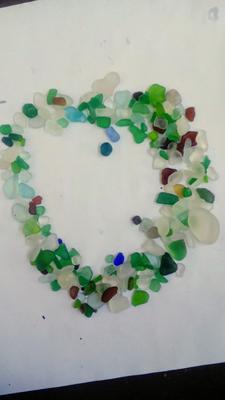 Journey through a moms Love in Loss
Hi,


Thanks for taking a look.
I lost my son, Andrew last year on my birthday in June. A long hard road traveled. It was not till I acquired the need and longing to do something about my energy, I came across Sea Glass Oddysey on a fluke, and thats all she wrote. I am hooked and healing. Thanks guys.
I live in Ventura, CA and search local Pierpont beach for my treasures.
This picture taken December 2, 2017 low tide. I remember not finding much on sand so I sat on rocks, pouting started using legs to push rocks into water and there it was, glass. Feeling moment of happy, content, excited. I thanked Andrew-and God.
Camera is my cell phone.