My weeks worth of finds.....
by Amanda
(Naples, Fl )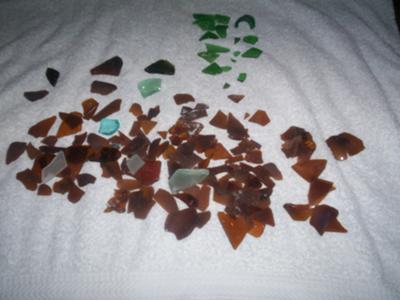 Decided I would keep track of how much beach/sea glass I would find in a week. Well here are a few pics.


I found 2 pieces of clear, an olive green color, couple coke bottle blue color and brown and green. In the green is a tiny piece of what looks like a light olive green color.
All found on Delnor-Wiggins Pass State Park in Naples, Florida