Greenbrier River Pottery - January 2014 Sea Glass Photo Contest
by Megan Marinucci
(Akron, Ohio)
~ contest photo submitted by Megan Marinucci, Akron, Ohio


Where was this photo taken?
These pottery pieces where found in the Greenbrier River in Hinton WV.

Date, time of day, and weather conditions?
It was in the afternoon, around 2pm on a breezy, sunny summer day.
What were your feelings or impressions when taking this photo?
I was excited to spot these findings.

I've never found pottery before, only river glass at this particular spot we visit many times a year.
What kind of camera and/or lens did you use?

I used my iPhone camera to take this photo.


What tips do you have for taking good photos of sea glass?
Lighting really catches the color of your sea glass.
~ contest photo submitted by

Megan Marinucci,

Akron, Ohio
---
Godzilla Glass and Shell - August 2011 Sea Glass Photo Contest
by Jim O'Connor
(San Bruno, CA)
~ by Jim O'Connor - San Bruno, California


We found this huge barnacle and chunk of glass on a beach near Half Moon Bay, CA on a foggy Sunday morning on an empty beach after several days of 6 foot tides and continuous 3 to 5 foot surf.
We combed the beach at low tide, in weak light. We found several smaller pieces of glass as well.
One of the interesting things about this photo is the use of the quarter for size comparison. I have used a dime many times to help size the items in the photo, but thought this one called for a quarter. Huge!
Since the purpose of the photo was shock and awe, I used my
Sony Cybershot Touchscreen
to do a study of the subjects on normal Auto capture and brought the field in close around the subjects. For the same shot as a detail shot I would use a
Minolta 35mm
and tripod to Macro the subject under a 50mm lense and natural lighting.
The thrill for us was the find, and now we can share it with all of you out there.
Good hunting!
~ by

Jim O'Connor
Map of Half Moon Bay area of California:
View Larger Map


Check out hotels in Half Moon Bay, CA: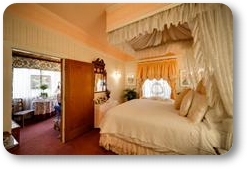 The

Mill Rose Inn

is located in Half Moon Bay, Calif., one block from galleries, boutiques and restaurants on Main Street and in the historic Old Town district.

The Half Moon Bay State Beach, fronting the Pacific Ocean, is accessible less than one mile from the inn.

Pillar Point, less than six miles away, offers a popular big wave surfing area.


---