Pinel Island, St. Maarten - Sea Glass Report
~ sea glass beach report submitted by Anonymous

St. Maarten - Caribbean Sea Glass
This little island has lots of treasures to find on the far side of the island.

5-10 small pieces in each handful.

Larger pieces are not hard to find just at the water's edge.

Lots of green, white and brown. Some blue.

Most pieces are well rounded.

Definitely a great day trip while visiting St. Maarten.



Map of St. Maarten area:
~ sea glass beach report submitted by

Anonymous
Please note:
1 - There are no photos showing the grade of the sea glass.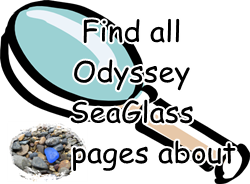 ***z-odyssey-C2-end-of-content.shtml***