Please help identify this mystery aqua glass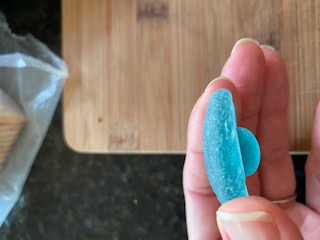 mystery aqua glass - help appreciated!
Thank you for any help identifying this - have hypothesized insulator, punt, stopper - yet none of these seems right. Color is aqua. 1.5" across. Found in Mendocino near Sea Ranch/just south of Gualala, CA
Join in and write your own page! It's easy to do. How? Simply click here to return to Identify Your Sea Glass.
---