Round, dark Purple River Glass - Hole in Center
by Kris
(Chesapeake, VA)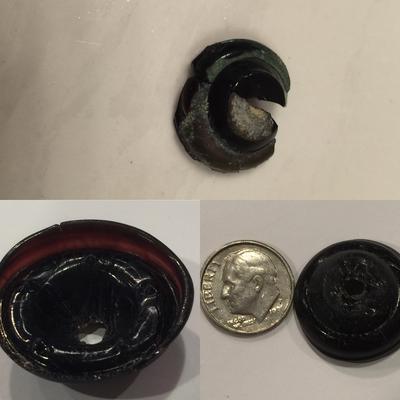 Round, dark Purple River Glass
Please help me identify these dark purple pieces of glass.


I found them on the shore of the Elizabeth river in Portsmouth, Va.
I found them a couple of weeks apart. The broken pieces appear to have some type of corroded metal on them.
Both appear to be threaded and have a hole in my the center.