Sea Glass Marble
by David Schneider
(Lost in the Ozone, USA)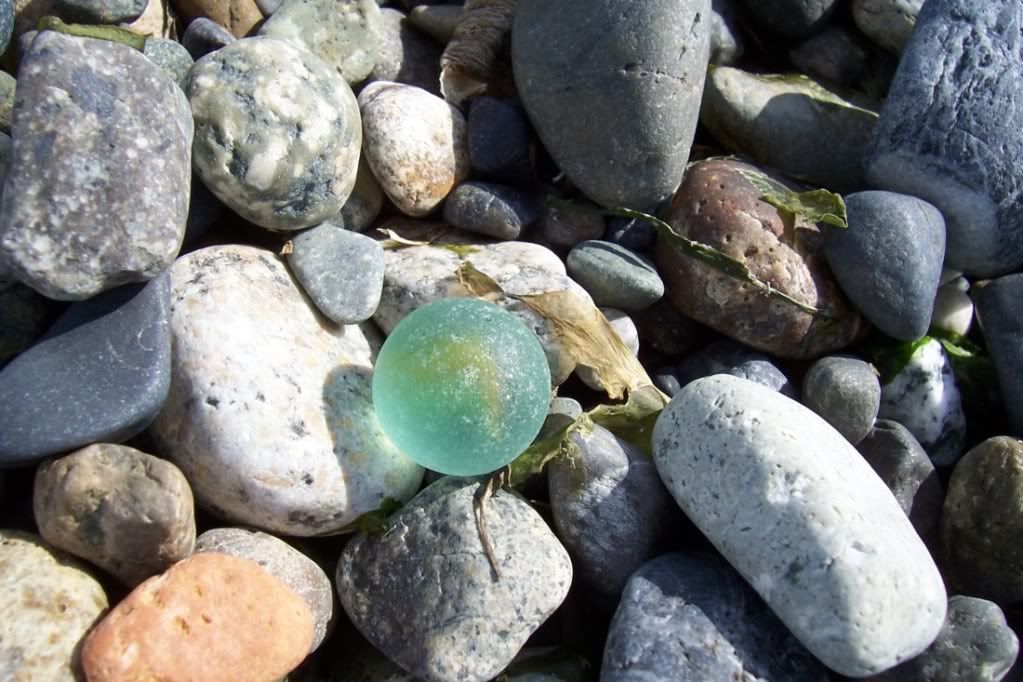 (Click on pic to zoom)
~ submitted Tuesday, June 16, 2009
Wow, Lin did it again! This is the fourth marble she has found, and I haven't found one.
She found it at West Beach (Whidbey Island, WA) yesterday.
Carla, a friend on Whidbey Island, threw a couple of hundred marbles (had belonged to her father) out on the beach there a few years ago. Although she is an avid collector and logs many mile of beach combing (this beach runs about 5 miles), the last time we had talked to her about marbles, she said she had never one since.
This sea glass marble and two of the other three were probably of that batch, being "cat-eye" marbles.
The fourth sea glass marble Lin had found was a lot more worn and a solid white with a some blue running through it and apparently was a lot older.
I
think
women are better beach combers than men, but I'd like some
comments
on it from your point of view.

Let me know. Meantime, I'm going out with a flashlight after Lin's asleep and I'm going to find marbles... lots of them.... right.

Keep on keepin' on, and enjoy yourself while you're at it.
~ David Schneider here at OdysseySeaGlass.com