Seacliff Beach Sea Glass Report
by Robin
(Seacliff, Aptos, Ca.)
Submitted by Robin - Seacliff, Aptos,Ca.

Name of the Beach:


Seacliff

City nearest to that beach:
Aptos, Calif. USA

Describe your find:
You'll find a lot more seaglass and cool seashells if you stay on the north side of the Cement Boat and pier.

The stretch between the pier all the way to New Brighton Beach (about a mile) is excellent seaglass territory.

You'll find a lot of greens and blues and amber and yellow and red.

I live a half a block from the pier, so i'll go really early in the morning and it's amazing how much I'll find.

Look for the big rock piles that the tide will bring in (and wash away). That'll be where you'll have the best luck.

I guarantee if the rock piles are there, it'll be a "good seaglass day"

Rate the beach:
Good to excellent (see disclaimer below)

Add any other suggestions or cautions that will help others:


Watch out for the riptide and strong tides.

Theres no obstacles but if you want to drive down close to the beach, it'll cost you $10.00.

Dogs are allowed.

Theres tables and bbq pits to the south of the pier.

If you take hwy.1, State Park Exit, then go West and you can't miss it.


------------------------------------------------
Note from David and Lin at here at Odyssey:
Lin and I have walked the beach at Seacliff without finding any sea glass at all. That's the way it is sometimes.
Our grandkids have found sea glass there on occasion (see the link to their photos farther down this page).
As Robin notes above, the hunting will be much better when there are rocks or mounds of pebbles showing on the beach and the tide is low.

Another acquaintance of ours who lives
near Seacliff told us that she finds decent glass there when the sand is mostly washed away.
This stretch of beach is very, very sandy under normal conditions, causing the sea glass to be buried in tons of sand.
The best times to go would be at very low tide and, hopefully, with areas of pebbles showing on the beach. It is hit or miss depending on the tides, currents, storms, and wave direction.

OdysseySeaGlass appreciates this and all reports we receive, but we have not been to this beach ourselves and cannot verify this report.

Note:
No photos were included with this report.
Beach was not given a clear rating (stating number of jewelry-grade pieces found per hour).
As always, we remind folks that sea glass beach reports are not confirmed by Lin or me at Odyssey Sea Glass unless otherwise stated.

Reports that do not include photos of the sea glass found are less reliable. Please use your own judgement in deciding whether to travel to this particular beach or not.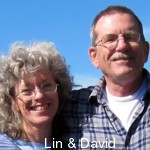 David and Lin


OdysseySeaGlass.com

Seacliff Beach near Santa Cruz, California
View Larger Map