Home - Buy Sea Glass - Seafoam Craft Sea Glass

Seafoam Craft Sea Glass
Ideal to use in mosaics and other projects, seafoam is one of the most versatile colors.

Note: We (David and Lin at OdysseySeaGlass) have opened our 2017 sales of sea glass, jewelry, and art. We began posting a few of our products on September 23, 2017.



"Mahimahi" Seafoam Sea Glass


More Photos - One


Stock #: PS2092



Category: Sea Glass from North Beach, Washington State


Grade: Craft A to Craft B
Color: Seafoam Mix - Pastel Green/Light Blue
Pieces: 54


$12.95



Buy Now!






"Springtime" Seafoam Sea Glass


More Photos - One

Stock #: PS1867

Category: Sea Glass from North Beach, Washington State


Grade: Craft A to Craft B
Color: Seafoam Mix
Pieces: 55+


$9.95

SOLD



"Ahi Pahala" Seafoam
More photos - One

Stock#: PS2002

Category: Sea Glass from the Olympic Peninsula, Strait of Juan de Fuca, Washington State Coast


Grade:Craft A
Color: Seafoam
Pieces: 31


$9.95

SOLD


Stock #: PS10

81


Category: Sea Glass

from Washington State


Grade: Craft

A


Color: Seafoam


Pieces: 7


$2.95

Not Available (see note at top of this page)

"Akule" Seafoam
More photos - One

Stock#: PS2004

Category: Sea Glass from the Olympic Peninsula, Strait of Juan de Fuca, Washington State Coast

Grade:Craft B
Color: Seafoam
Pieces: 20


$6.95

Not Available (see note at top of this page)
Stock #: PS1079




Category: Sea Glass

from Washington State


Grade: Craft A




Color: Seafoam

Mix
Pieces: 7


$2.95

Not Available (see note at top of this page)



More Photos -

One - Two - North Beach, WA

Stock #: PS1488
Category: Sea Glass from North Beach, Washington State
Grade: Jewelry A to Craft B
Color: Seafoam Mix
Pieces: 40+


$7.95

SOLD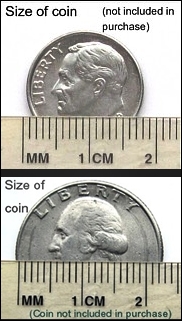 Compare size of coins in centimeters

---