What could this have been?
by Gigi
(Sound Beach, NY, USA)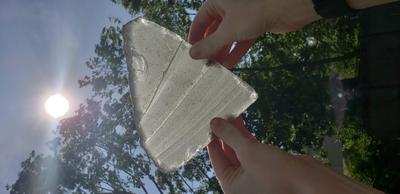 May 2018


I found this on a beach on the north shore of Long Island, New York (the body of water it was found next to is the Long Island Sound).
It is 6 inches by 5 inches in length and it is one inch thick.
It is light grey in color and one side is ridged, the other flat.
Thanks in advance for any insight anyone may have!
~ submitted by Gigi