What would this turquoise nugget have once been a piece of?
by Jacq le Breton
(Gillingham, Kent, UK)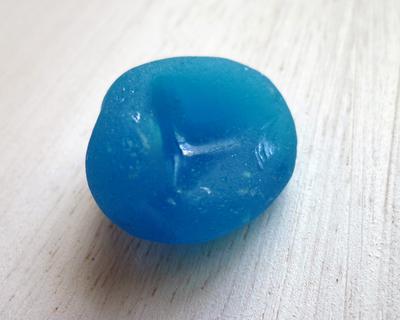 I was so lucky to find this gorgeous chunk of deep turquoise sea glass. Found on Minster beach, Isle of Sheppey during the summer. I would like to know what it came from if any one can shed any light on it please. Also an age would be great.


Approximate measurements:
27mm height
24mm width
17mm thickness
Thank you
Jacq