Beals island & Jonesport, ME Sea Glass Report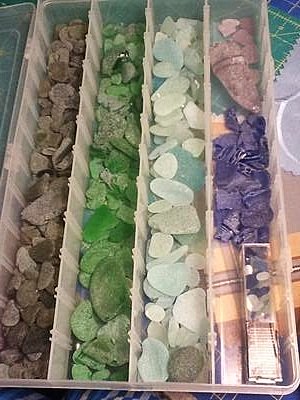 Shoreline of Beals island & Jonesport, ME Sea Glass
Report submitted by LARS in Maine

Name of the beach:


Shoreline of Beals Is. & Jonesport, ME

City nearest to that beach:
Machias, ME

Describe your find:
I usually go for about 2 hours and find 20 to 30 pieces. Most glass found is completely seasoned

I took the picture with my iPad so the quality of the photo is not so good.

Some of the beaches I have to hike to in order to reach them but that's part of the fun.

Happy hunting,
LAR
Map of Beal Island and Jonesport, Maine area:
View Larger Map
About Maine sea glass:


The Bayview
Ranked #1 of 39 hotels in Bar Harbor
5.0 of 5 stars 268 Reviews
Travelers' Choice award winner

Travelers' Choice® 2012

Winner Best Service



Belfast, Maine Sea Glass
Little Piece of ME - where the ME stands for Maine Featured: Sea Glass handmade jewelry, home decor items, key chains,