Copper Threaded Sea Glass?
by Jennifer T.
(Seattle, WA USA)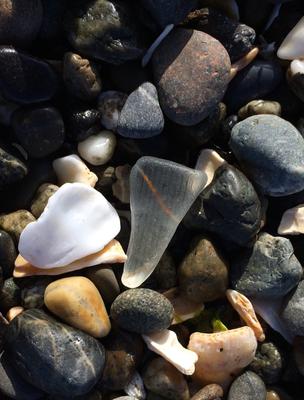 On the beach
Can anyone help identify this piece?


It's about 1 1/2" long with what appear to be 2 copper wire threads running through it.
There is a faint lined pattern on the top as well.
I found this on
Alki Beach
in Seattle, WA last weekend.
The first photo is how I found it on the beach with the light hitting it before I picked it up.
The second photo shows it with the rest of my catch and no light going through it.
Thanks for your help!