Is this sea glass or a worn down shell or what?
by LauraJayne Blackwell
(Marina del Rey, CA)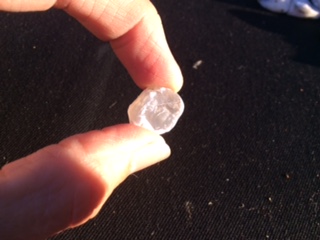 Sea Glass or worn shell?
Hi All,

I found this along with a few other variety of rocks or sea glass.

This one however really caught my eye. But it doesn't look like sea glass I used to find in Florida.

I found it on El Matador Beach in California.

What I find interesting is the inner section is clear with some interesting patterns or striations in it and the outer edges are white.

Could it just be a shell that's been worn down? It feels like glass but would a shell if the ocean hardened it over time?

It measures 5/8" L x less than 1/2" W x less than 1/4" and narrows down.

Thanks for your thoughts. I have others I'll submit later.

~ Laura Jayne

Scroll down for comments...

Check out some more pages on Sea Glass Identification: