Nov 06, 2010 - North Beach played out?
by Pete Suchon
(Lynnwood WA)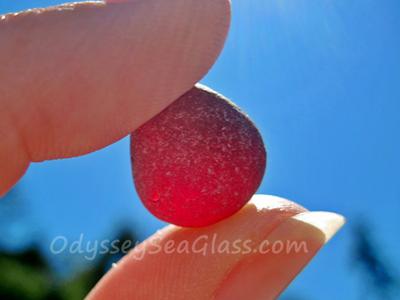 June 4, 2015 - Don't...

Submitted Thursday, Nov 11, 2010



By: Pete Suchon,
Lynnwood WA

Pat and I returned to North Beach for the first time since April. We had high hopes for finding lots of glass. The tides have been high, a couple of storms, and school is in session, so no kids.

We got to the beach about an hour before low tide so that we could walk while the tide was still going out and have plenty of time to search before it came back in.

Alas, we were disappointed. The only glass we found was clear (frosted) and sparse. We had the most luck collecting porcelain pieces, probably from an old toilet as some of them were very thick.

There was a LOT of kelp and other wrack on the beach which may have been covering some of the glass but it looks to me like this beach may have been "loved to death" by all the sea glass hunters.

We will plan another trip toward the end of January/early February to see if the winter storms have replenished the glass supply. I'll post again after that trip and let you know the results.

-Pete-

photos above show there are still nice finds 4 years later - see more photos and stories below.
More pages about North Beach - McGurdy Point - Glass Beach Port Townsend, Washington Sea Glass:
| | |
| --- | --- |
| Mother's Day Treasure | Adie's Sea Glass Marbles |
| North Beach Sea Glass | Big Red - Sea Glass |
| Addie's Red Sea Glass | North Beach Port Townsend |
| First Time to North Beach | Glistening Grey Sea Glass from Glass Beach Washington |
| North & Glass Beaches, Washington | Colorful Sea Glass Port Townsend |
| Agate Rocks, Washington | Catch! |
Join in and write your own page! It's easy to do. How? Simply click here to return to Photos Catch of the Day.
---