Puerto Angel, Mexico
by Kathleen
(BC, Canada)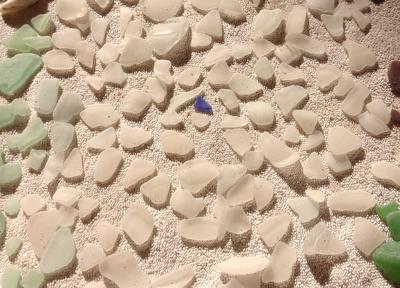 I found this in an hour
~ sea glass beach report aubmitted by: Kathleen, BC, Canada
Puerto Angel, Mexico
Sun Mar 26 2017
Puerto Angel is a small town between Puerto Escondido and Huatulco.
I found all of this within an hour, very easy to find just laying on the beach.
Mostly white, but some sea foam green, green,brown and one small blue.
When it got too hot to search, I just sat under a palapa, ordered a cerveza to cool down and then continued the search....a great day
~ sea glass beach report aubmitted by:

Kathleen,

BC, Canada
Hotels in Puerto Angel >>>
Scroll down for comments...

More Sea Glass from Mexico:
~ Puerto Angel Photo - By Omalmin (Own work)
CC BY-SA 3.0 (http://creativecommons.org/licenses/by-sa/3.0)
, via Wikimedia Commons