Thick old piece containing bubbles in the glass and is iridescent!
by Cindy Golliday
(Easton, MD)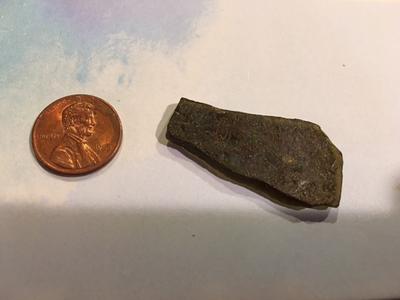 Thick greenish-brown beach glass?
I found a very thick, greenish brown piece of glass at Kingston Landing on the Choptank River in Easton, MD.


This landing was a huge cotton port back in the day!
Holding it up to the light it contains bubbles.
When the light hits it just right it is has an iridescent sheen. Never have seen anything like it.
Any ideas what is original was?
Thank you.
Regards,
Cindy :)
Scroll down for comments...

Check out some more pages on Sea Glass Identification: