Windowsill Sea Glass
by Monster Monkeypants
(San Juan Islands, WA.)
~ submitted by Monster Monkeypants, San Juan Islands, WA.
Where was this photo taken?
San Juan Islands, WA
Date, time of day, and weather conditions?
Afternoon
What kind of camera and/or lens did you use?

Olympus C-765
~ submitted by Monster Monkeypants, San Juan Islands, WA.
---

For this photo for Sea Glass Photo of the Month!
Register your votes by clicking one or more of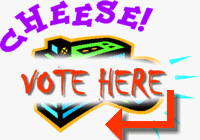 these buttons:
***z-odyssey-like-this-page-plus.shtml***
This photo has been entered in the monthly 2014 Sea Glass Online Photo Contest.
Vote now for this month's contest:
You can vote for one or more photos in the contest.

A vote is registered by each click on one or more of the social buttons above.

You may click 1 or more buttons according to the points you feel this photo deserves.

We total the number of votes at the end of the month and announce the winner.

If this is
your
photo, be sure to click on the buttons, too.
Then it will go out to your social network, letting your friends and family know they should vote - unless you don't get along with them; then just forget this step

Click here to see all the submissions to the Odyssey Sea Glass Online Digital Photo contests.