Adelita Jorquera - Port Townsend Sea Glass
by From Adelita Jorquera
(Port Townsend, Washingon, USA)
Adelita's husband found this very unique sea glass marble
~ sea glass photos submitted by Adelita Jorquera in Port Townsend, Washington, USA
Sea Glass Near Glass Beach Washington

Adelita lives in one of the best areas for sea glass in the United States...
...Port Townsend, Washington state, near glass beach.

Although other beaches in the US produce more sea glass (Fort Bragg, CA) or rarer sea glass (Davenport, CA), the Port Townsend area most consistently has rare colors, marbles, etc.

Our thanks go to Adelita for sharing her finds on a regular basis.

Here are some photos of Adelita's finds as well as links to some other pages of photos she has submitted to OdysseySeaGlass.com.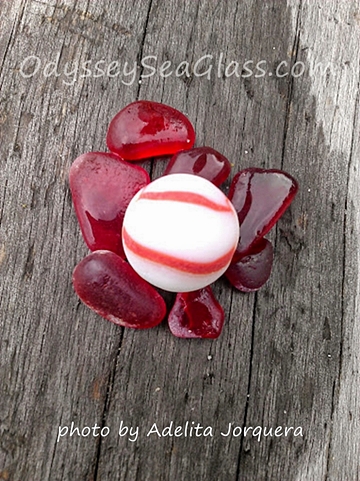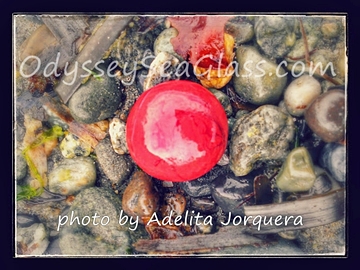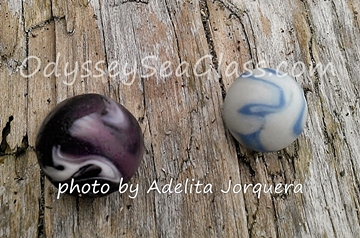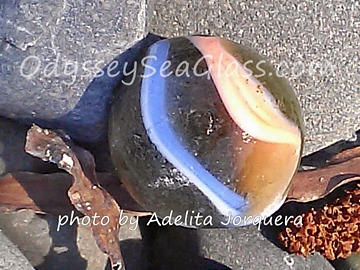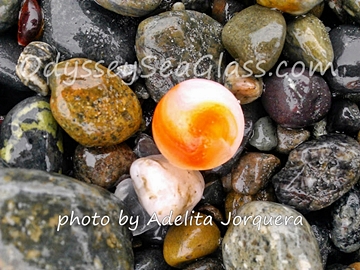 We'll be posting more from Adelita and Port Townsend, Washington, as time goes by.
Here are some more of Adelita's pages:
~ sea glass photos submitted by

Adelita Jorquera

in Port Townsend, Washington, USA
***z-odyssey-C2-end-of-content-ads.shtml***
***z-odyssey-C2-end-of-content.shtml***