Amber Glass Fishing float
by Joey
(California)
Pearl & Hermes Atoll - large amber glass float
~ June 2013 - question submitted by Joey in California

My friend doing monk seal research on the Pearl & Hermes Atoll (part of the Northwestern Hawaiian Islands chain) discovered a large amber glass float, with blue netting with the marking d6 or 9p.
Unfortunately, he can't send me a photo from the island only text emails.
We are trying to find the origin or history of it.
If that's not enough information, I understand.
thanks.
~ June 2013 - question submitted by Joey in California



The float you found is a Japanese Hakodate float pronounced Hawk A Dot EE.
The float is probably a standard 46er in circumference. It's made in a spun fused mold.
These glass floats come in beautiful colors and range in the $75 to $150 depending on color.
If the color is Honey Amber it is on the high range and Beer Bottle Brown on the lower range.
These floats usually have hairline fractures due to the making process which further lowers the value.
Nice find and was used for Long Line Tuna Fishing, usually a end line float or marker float due to circumference size.
Hope this helps!
~ answered by Stu Farnsworth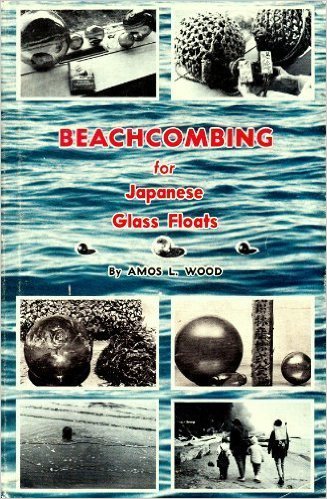 Beachcombing for Japanese Glass Floats


"Whether you're casually interested in the subject or very knowledgeable you will find much enjoyment and information in this intriguing book. Worth the time and a great book to leave lying around for your guest to pick up and enjoy." Jan M. Williamson
Scroll down for comments...

More Glass Fishing Floats: