Long Ago Treasure - August 2013 Sea Glass Photo Contest
by Judy Coulson
(Delaware)
~ submitted by Judy Coulson in Delaware USA

Where was this photo taken?
Found on Woodland Beach, DE

What were your feelings or impressions when taking this photo?
Ironic that I had no intentions of going to the other side of the beach, where this piece was found.

I was leaving the beach, when I noticed it protruding from the sand.

What kind of camera and/or lens did you use?

submitted by
Judy Coulson
---

For this photo for Sea Glass Photo of the Month!
Register your votes by clicking one or more of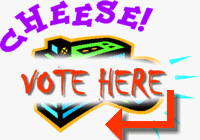 these buttons:
***z-odyssey-like-this-page-plus.shtml***
This photo has been entered in the August 2013 Sea Glass Online Photo Contest.
It will also be included in the 2013 Sea Glass Online Photo of the Year contest.
Vote now for this month's contest:
You can vote for one or more photos in the contest.

A vote is registered by each click on one or more of the social buttons above.

You may click 1 or more buttons according to the points you feel this photo deserves.

We total the number of votes at the end of the month and announce the winner.

If this is
your
photo, be sure to click on the buttons, too.
Then it will go out to your social network, letting your friends and family know they should vote - unless you don't get along with them; then just forget this step

Click here to see all the submissions to the Odyssey Sea Glass Online Digital Photo contests.
You might like these pages on sea glass in Delaware:
Shipwrecks of the Delaware Coast: Tales of Pirates, Squalls and Treasure
Under the hot summer sun, vacationers stroll the Rehoboth Beach boardwalk, chewing saltwater taffy and listening to the gulls raucous cackle. Few realize that under the sparkling water rests a graveyard. Horrific nor'easters, treacherous shoals and simple human error caused the demise of countless ships, giving birth to legends of treasure and terror. There is the De Braak, rumored to hold millions...