Purple Stopper - May 2014 Sea Glass Photo Contest
by Ione
~ sea glass contest photo was submitted by Ione in Alaska, USA


Where was this photo taken?
Taken in Juneau, Alaska
Date, time of day, and weather conditions?
A bit overcast and I found this special sea glass around 2PM Alaska time!
What were your feelings or impressions when taking this photo?
That I had wanted to find one and it was in my thoughts earlier that day!
What kind of camera and/or lens did you use?

iPhone 5s
I used my IPhone 5 camera.
What tips do you have for taking good photos of sea glass?
I like to take most photos of my sea glass finds in their natural environment
~ sea glass contest photo was submitted by

Ione

in Alaska, USA
---
Click here to see all the submissions to the Odyssey Sea Glass Online Digital Photo contests.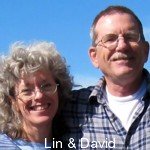 Scroll down for comments...

More Alaska Sea Glass: