Charlie Rundle's Seaham Report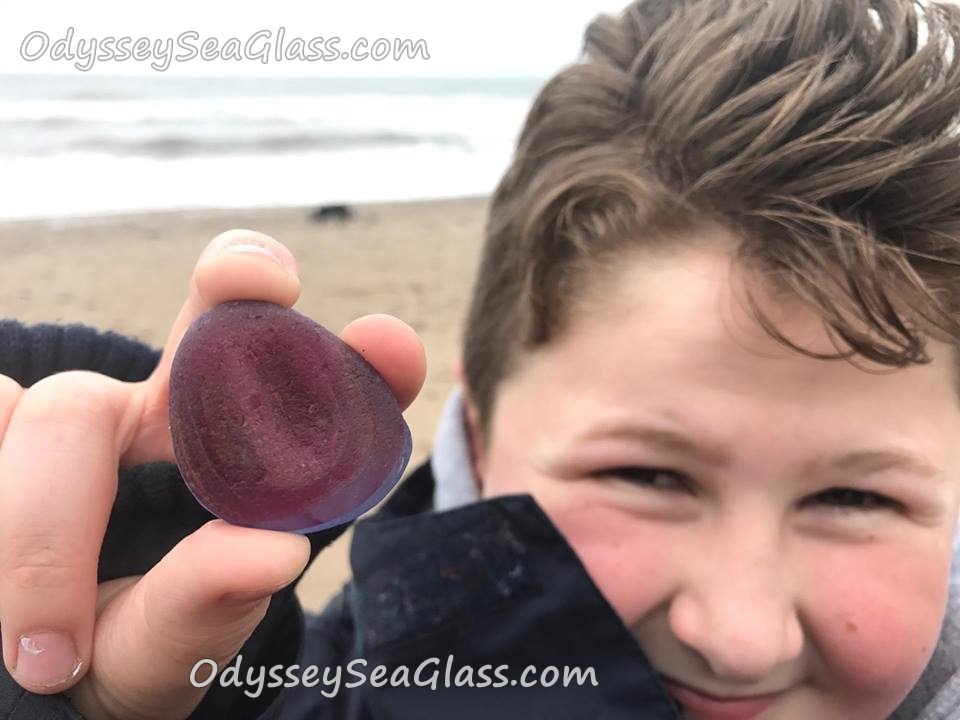 Charlie Rundle
My name is Charlie Rundle and I collect seaglass with my Mam, Dad, Brother and Sister on the north east coast of England on a beach called Seaham.
The kind of seaglass found here are often called 'multis' or 'end of day glass'.
It is often coloured glass with multiple colours swirled or layered in beautiful patterns.
Charlie's Brief History of Seaham Glass

This glass comes from a glass factory that was on the top of the cliffs back in 1850.
The factory was owned by John Candlish and was open from 1850 to 1921.
The scraps and mistakes from the factory would be thrown into the North Sea at the end of the day - that is why it is called 'end of day' sea glass.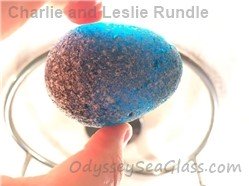 A large teal boulder from Seaham
We find many different colours and sizes from small chips to large boulders.
 Multi pieces or end of day glass are very unique pieces they are products of the scrap glass melting together before hardening and then being discarded into the sea.
Most of the larger piece are often very frosted from many years in the salty sea.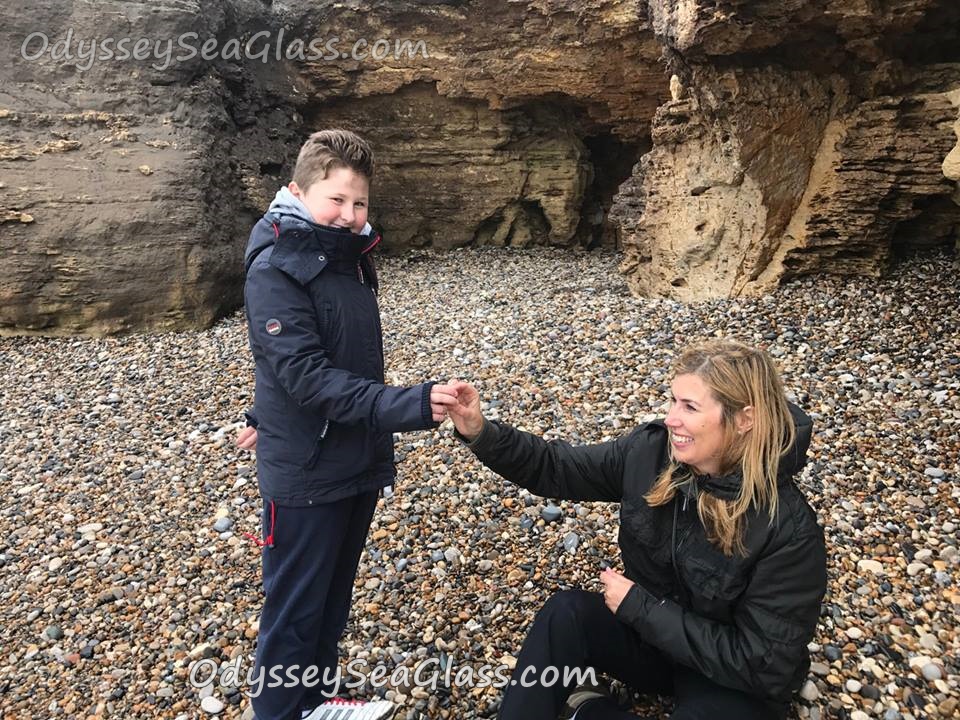 Charlie Rundle and friend at Seaham Beach England
Beach Conditions by Charlie

Some days seaglassing on Seaham can be very difficult and you might not find very much. Other days can be easier.
White, Green, Amber and Aqua/seafoam colours, these are the more common colours.
Seaham is sometimes a sandy beach and sometimes very rocky.
Spring, Autumn and Winter make for better seaglassing days when the sea is more likely to be rough and churn the beach up.
The beach never looks the same it's always changing as the sea moves the stones and rocks around.
~ by Charlie Rundle, Seaham, England


Thank you Charlie for sending us this well-presented report on Seaham!