Thurlestone Sands, Devon, England Sea Glass Report
by nigel oram
(Kingsbridge)
Name of the Beach: Thurlestone Sands

City nearest to that beach: Kingsbridge

The state, country, or island where the beach is: Devon, England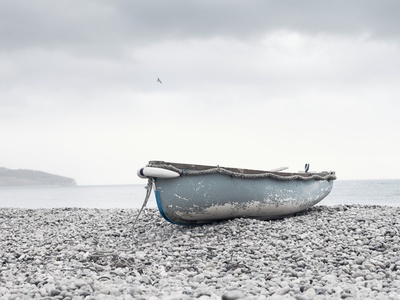 Boat at Beach in Devon
Simon Plant
Rate the beach:
Fair- 1 to 4 pieces of jewelry grade sea glass found per hour.
We appreciate this and all reports we receive. However, when evaluating a report, use good judgment.

Note:
No photos were included with this report.
No description of the sea or beach glass found was included in this report.
As always, we remind folks that sea glass beach reports are not confirmed by Lin or me at Odyssey Sea Glass unless otherwise stated. Reports that do not include photos of the sea glass found are less reliable. So use your own judgement in deciding whether to travel to a particular beach or not.


In all cases, be sure to review How to Grade Sea Glass in order to determine whether your glass is jewelry grade or not.

Thank you to all!


Seaham Beach England Sea Glass
by Vertigogen Some have wondered where the sea glass on the famous Seaham beach in England came from. Obviously, there was some kind of glass ...




The Seaton Lane Inn - Ranked #1 of 5

Seaham

B&B and Inns-5.0 of 5 stars

28 Reviews


"Great Place to stay... stayed for three nights over the Easter weekend and could not fault it in any way. Staff were great and nothing was too much trouble for them, food was fantastic and beds were..."


Map of Devon beach areas:
View Larger Map