Wellington, NZ (small beach near the airport)
by Kathleen
(BC, Canada)
~ sea glass beach report submitted by Kathleen, BC, Canada
Wellington, New Zealand near airport

March 2016
The Holy Grail of Seaglass Hunting
I found these two beauties on a small beach near Wellington airport.
I saw the bottle stopper half buried in the sand.
I thought my heart would stop beating.I was positive it would be broken but it is perfect.
I cried actual tears of joy.
I found lots of beautiful, large perfectly frosted peices of sea glass in every colour.
~ sea glass beach report submitted by

Kathleen

, BC, Canada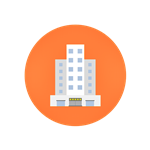 Hotels near Wellington International Airport
Scroll down for comments...

More New Zealand Sea Glass: