Unusual sea glass bead, need help identifying!?!!
by Janet
(MA)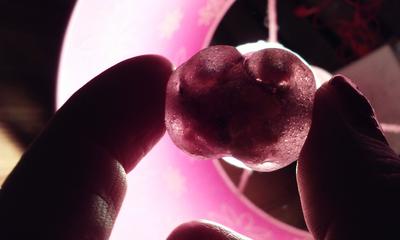 Color
Hello,


Please help identify this piece of sea glass found in Gloucester, MA.
It appears to be a bead, because it has a hole going through it.
It looks like it could be bonfire glass, it looks like it could have grains of sand in it, but it also could be part of the design of the glass as it has purplish in it, as well.
We have never found anything like this and would appreciate any input!
Thank you so much!!
Scroll down for comments...

Check out some more pages on Sea Glass Identification: